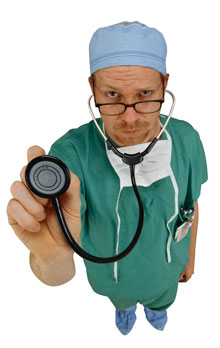 Are you a doctor, accountant or lawyer? Have you finally found that dream home that you want to finance? Applying for a home loan can often be complicated process with multiple requirements. Most individuals that are able to secure the loan end up with high fixed interest rates that make paying off the loan amount exceedingly difficult.
However, if you're a professional some of the conditions for approval may not be applicable and the requirements are often relaxed by lenders. Further, you may be eligible for discounted interest rates.
The right mortgage broker can help you to apply with the most suitable lender possible, to ensure that you receive the best package around!
If you work in the medical industry or practice as a doctor, dentist, physiotherapist, radiologist, osteopath, psychiatrists or other, you may be eligible for the Medico Package Discount. However, not all professions are included, so it is advised that you check with the banks first.
Being a medical professional means that your employment is stable and you have a high earning potential. Consequently, the banks view you as being low risk and are more willing to lend, in addition to offering attractive loan packages for those that choose to take up a loan with that particular lending institution.
Doctors are particularly favoured by lenders, due to their high income and statistically the profession with the lowest default rate, no matter if they are employed through a government hospital, if they are in private practise of if they are a specialist. Accordingly, they are able to manage their finances and often later apply to the banks for additional sums to finance other investment purchases. Thus banks view medical professionals as important and valued clients.
Fitting into this category means that the Lenders Mortgage Insurance applicable when securing the loan, may not be payable. Further, you may automatically be able to receive a sizeable discount of 0.7% below the Standard Variable Rate (SVR) of the bank! This adds up to savings of thousands of dollars!
To make sure that you satisfy all criteria to receive these discounts, its best to apply with the right mortgage broker. Generally, you must not be borrowing above 80% of the LVR and the amount you are borrowing must be over $500,000. Larger amounts will receive more generous discounts.
When applying for this package, it is also essential that you have a clear credit history. There may be other criteria that you need to satisfy, so it is always best that you check with your lender first.
However, the most important thing is that you contact the right broker. Regardless of the strict guidelines or the low amount that you may be borrowing, your broker may know of special rates that you may be eligible for as a professional. To ensure that you receive the best package around, ask your mortgage broker about home loans for doctors!