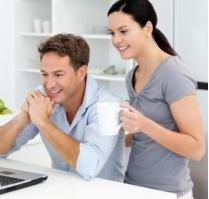 United States (US) citizens often look to Australia when searching for property. The country is highly sort after, not only as a holiday destination, but as a place to work, and even a place to migrate permanently. American investors also currently enjoy the relative stability the mortgage industry here provides, especially relative to much of the US.
What is the Australian mortgage industry like?
Some US property buyers, when new to the Australian market, may be in for a surprise. Regulation means that it can be far more difficult, not only to borrow larger sums, but to receive approval at all. As the Australian economy is in better shape, interest rates are also far greater than their US counterparts. This is not cause for concern however, if you buy in areas where growth and rental income outweigh the interest repayments.
Another major factor for Australian mortgages is the relatively high cost of property in general. As housing is fairly scarce, in major cities the prices and availability can be initially high. However, with the right mortgage at competitive rates, your repayments should be fairly affordable. Therefore, in most cases this will not be a problem, especially for investors who are likely to sell well before their loan matures.
What is the buying process like?
For most foreign citizens and temporary residents, including those from the United States, the process is fairly similar. First of all, Australian Government approval is needed. The Foreign Investment Review Board (FIRB) governs all foreign investment within Australia, including property and real estate.
Those that do not have property in mind often visit the country to see for themselves, even investors. However a buyer's agent can do the work for you if you do not have time, or will not be in Australia.
When applying for the loan itself, documentation is needed. Your income and proof of identity are obviously important, and you must also declare any debts you have within Australia. If you have borrowed within Australia before you will have an Australian credit file . Make sure this has no negatives. It is ok if it does. It just means banks will be more careful with you as they will view you as higher risk.
If you have debt in countries other than Australia, you do not have to worry about declaring it. However, please make sure you are aware of the risks associated, and that you can afford to service both them AND a loan in Australia.
You can take your documentation to a lender, or you can apply through a mortgage broker. It is advisable to go through a mortgage broker, unless you have a great offer from your lender. Brokers usually work with many different financial institutions, increasing your chance of approval, and of receiving a more affordable loan. This is because a specific lender will only ever offer you its own products.
If you receive an offer, normally foreign citizens are able to borrow up to 70% or 80% of the property value (80% LVR). In the US this is known as LTV, or the loan-to-value ratio. Borrowing over 80% LVR means you will need to pay lenders mortgage insurance (LMI), to protect the bank if you default on any repayments. Over 80% of home loans in Australia are with a variable interest rate, similar to the ARM (adjustable rate mortgage) in the US.
What if we are moving to Australia?
For American citizens who would like to live and work in Australia, they would usually apply for a type of temporary resident mortgage. To apply for a working visa in Australia, the immigration application process has changed.
The government has set up a service called SkillSelect, which determines visa eligibility based upon you employment skills, and what jobs are in high demand in Australia. The most popular visa type is the 457 temporary (long stay) business visa. To find out more about the program follow the link above.
Australian banks and lenders are willing to accept many different types of visa when assessing mortgage applications.