The Biggest Fee For Your Home Mortgage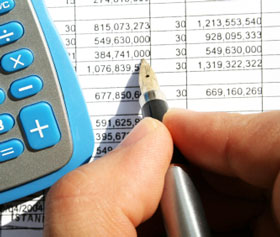 People who have not been affected by the housing market crisis in Australia may now be looking for the opportunity to purchase a home. Because of the global market downturn, property values and home prices have dropped throughout the world.
This means that there are big gains to be had for those people who can afford to purchase a home. However, when you find your home, there are a few things you should remember before jumping in to a mortgage head first. There are a few fees that are associated with your mortgage other than the monthly payment. For those who have a small deposit and need to borrow money from a lending institution, he or she will most likely have to pay lender's mortgage insurance.
What is Lender's Mortgage Insurance?
Lender's mortgage insurance, or LMI for short, is a fee charged by the lender of funds in home loans. This fee is used to help protect the lender's interest in the loan. For instance, if you have borrowed $200K and could not end up affording that amount, you would default on the loan.
The lending institution would not only be losing the actual loan itself, but all associated costs for originating and closing the loan. Therefore, borrowers are charged an upfront fee to help off-set any costs associated with a loan in default.
Do I Need It?
The answer is both yes and no. For those individuals who can afford a certain down payment on their loan, usually over 20%, he or she does not always have to pay an LMI premium. LMI is based upon one's risk assessment for loan repayment. For example, those who only have a minimum down payment, possibly 3%, are considered high risk because he or she has not been able to save a significant portion of money for their purchase.
Oppositely, those who have a large down payment available and a solid job history may get the LMI fee waived. This is up to the discretion of the lending institution. Also, one should keep in mind that LMI insurance does not cover the borrower (home owner). This insurance is paid by the home owner as a requirement by the lender. Some loans that may require LMI would be:
- Property Investment Mortgages
- Construction Mortgages
- Owner/Occupier Mortgages
Please note that if you are making interest only repayments then some mortgage insurers will load your premium. As your loan will not be reducing over the term, there is a higher risk to the insurer and so a higher premium is charged.
What is the Cost of LMI?
When a lender starts to talk about fees, many home owners get a nauseous feeling in their stomach. One of the most feared sounds is that of the calculator adding document fees, attorney fees, LMI fees, and all other costs associated with loan approval that makes the ribbon on the adding machine sing.
However, LMI does not carry the unpredictability as other fees because it has been government regulated. LMI fees depend on the amount of the home loan, how much money was put down, and the length of the loan itself.
One of the leading providers in Australia for LMI is Genworth Financial. Genworth Financial can provide its customers with the purchase of LMI and help with the many other aspects of home mortgages. You cannot choose if your lender uses Genworth LMI or QBE LMI, however you can apply with a lender that uses these particular insurers, thus ensuring you get the lowest possible premium.