Are you an Australian Citizen living overseas?
Did you know that Aussie Expats are able to apply for a mortgage in Australia?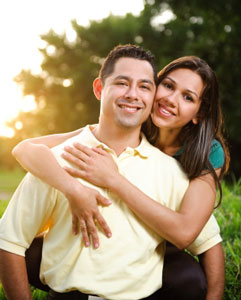 Traditionally, this has never been a simple process, and can be downright confusing due to lenders policy restrictions such as: document translation issues, verifying employment and work history, type of deposit saved and your foreign credit history – just to name a few!
No wonder Australian expats are often confused when it comes to finding a mortgage in Australia! However thanks to specialised Mortgage Brokers such as The Home Loan Experts, obtaining a home loan for Australians living offshore has never been easier. You can find out more about Australian Expat Mortgages on their website.
How much can I borrow?
If you are an Australian expat living and working abroad you may have been told by financial institutions that your loan amount will be limited to 80% of the property value. This is quite simply – not true!
If you apply with a lender that regularly works with non-residents, then you may actually be able to borrow up to 95% of the property value. This means that you will not have to exhaust your existing capital, and you can receive substantial tax benefits due to negative gearing.
In addition to this, some lenders will give you the same discounted interest rates as if you still were living in Australia!
How can I prove what I earn?
If you live in a country such as the United Kingdom (UK), Ireland, Europe, United States of America (USA), Dubai, Canada, Singapore, New Zealand, South East Asia and China we can verify your income in a various number of ways. Other countries are assessed on a case by case basis, with lenders favouring countries with joint tax agreements with the Australian Government.
If your tax returns and pay slips are in English, then these will be accepted in Australia. If they are in a foreign language, the documents may need to be translated by the consulate in your country – however, many lenders have credit assessors who have translators in-house, so this may not be a concern.
Some lenders will even consider accepting a letter from your employer as confirmation of your employment!
As you can see, every lender looks at your documents and application in a completely different way, this is why it is so important that you choose a lender that has requirements to match your situation. This way you will avoid unnecessary delays in getting your mortgage approved.
The most common mistake people make is to just apply with a bank without knowing their policy for non-resident borrowers.
Can the bank take foreign property as security?
No, Australian lenders will only take Australian properties as security. If you have a property in Australia or are buying a property in Australia then this is not a problem.
However, if you are trying to apply for a loan to buy a property in another country and you are using that property as security for the mortgage, then it is best to apply for your loan in that country. You can apply for an Australian loan to release equity from your Australian property to be used as your deposit for a foreign property.
What do I do from here?
Australian Expats living miles from home are of the assumption that it is a painful process applying for a home loan in Australia. However thanks to advances in technology, it is now easy to apply for your mortgage from a foreign country.
A specialist mortgage broker such as The Home Loan Experts will be able to assist you with your entire home loan application, from start to finish, with minimal hassle. Please refer to their Australian Expatriates page for more information.